For accessibility to prospective students who might have disabilities protected under the Americans With Disabilities Act.  For students already enrolled, the AD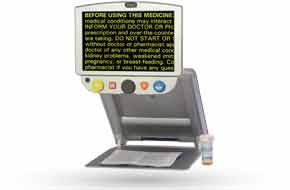 A requires all kinds of accommodations. Many schools, like mine, offer workshops to instructors and issue all kinds of mandates about how documents should be structured and what kinds of material cannot be used in a class because some students might not be able to access them.
But can these prospective students even get in?
You might want to go through the process a prospective student might. Are all the forms presented in a way a screen reader would view them. If you don't know how to do this, go to the student disability resource center on campus and ask if someone there could walk you through the process. If a form or a document is a pdf (an application form maybe or the course catalog) and is in a form a screen reader could read, you should be able to highlight and copy text from the document. If you can't it is inaccessible and the school may be in violation of the ADA.